Customizing keyboards is one of the exciting aspects of owning a mechanical keyboard. Especially when it comes to artisan keycaps, that provide flare and personality to your beautiful mech keyb setup.
Artisan keycaps can range from simple designs to intricate handcrafted microcosms. Jelly Key, an artisan keycap company located in Vietnam offers some of the best keycaps on the market.
Learn more about Jelly Key and our review of the keycap, The Rehabilitation of Lost Cities.
Who is Jelly Key?
Jelly Key is an artisan keycap creator based out of Vietnam, part of the Joiha Studio. They are a group of craftsmen, designers, and artists that enjoy making handmade artisan keycaps.
When Jelly Key does a group buy, they don't run the same group buy again, so the keycaps they create are truly special. Keycaps are sold in different sizes and profiles, ranging in price from $50 – $75.
The last few keycap group buys they have done include:
Eden Reimagined: Butterscotch Planet Keycaps
Zen Pond III – Cherry Circle of Life Artisan Keycaps
8-Bit Series: Pipeline City Artisan Keycaps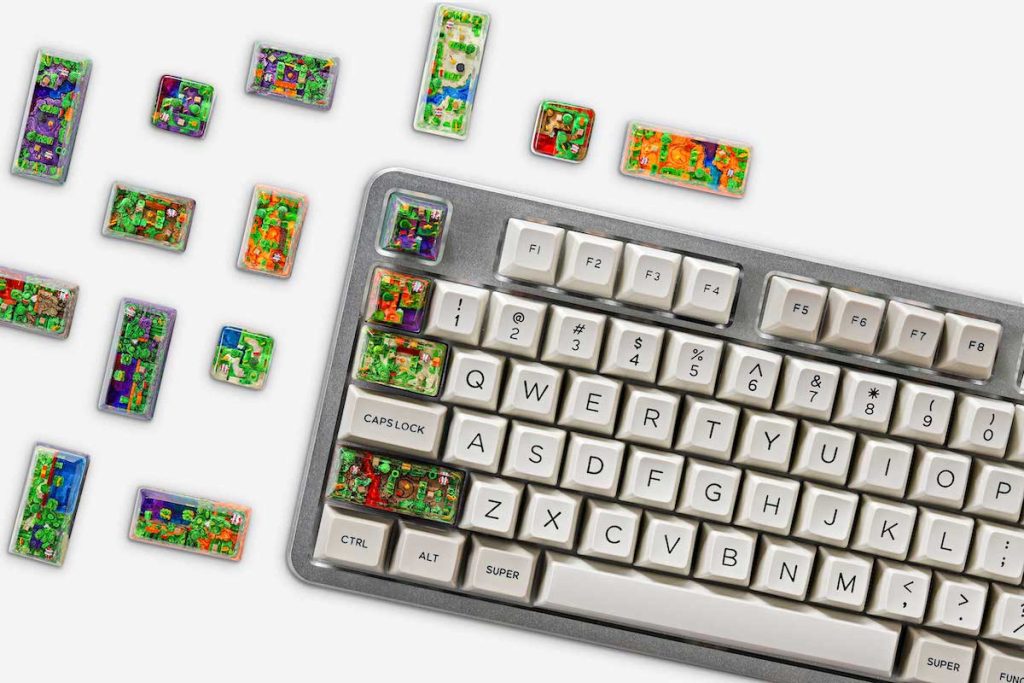 Born of Forest Artisan Keycaps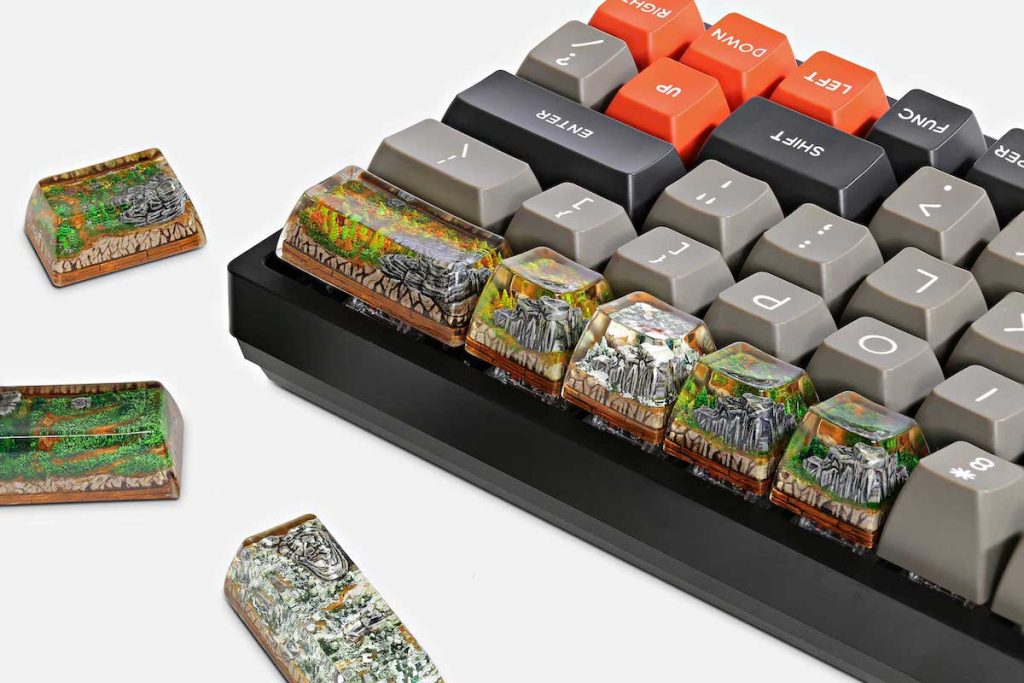 The Rehabilitation of Lost Cities Artisan Keycaps
The Rehabilitation of Lost Cities Artisan Keycap Review
Earlier this year, we placed an order for The Rehabilitation of Lost Cities keycap group buy towards the end of May. The turnaround time took a while since we just received the keycap in mid-November. But the overall craftsmanship of the final product is beautiful.
The keycap took roughly six months to be delivered. This is the biggest downside of ordering from Jelly Key, but taking into account the factors makes sense. Each keycap is handcrafted and shipped from Vietnam, so patience is necessary when buying through Jelly Key.
When the package arrived, it came inside of a custom wooden box that had the Jelly Key logo on a wax seal.
The quality of the keycap is top of the line compared to other keycap providers on the market. Pricing of Jelly Key's keycaps reflects the amount of care and precision that they put into their work. Without a doubt, would highly recommend checking out Jelly Key's next group buy and determining if it will be a good fit for your mechanical keyboard.
How Do I Place an Order?
To place an order, you'll have to wait for the next group buy that opens up. You can check on their website www.JellyKey.com, and you can even join their mailing list to be alerted when the next group buy opens up. Group buys are usually only a week long, so you'll have to make a relatively quick decision.
Final Thoughts
Jelly Key is one of the best artisan keycap artists around. Be sure to keep tabs on their group buys so you don't miss out on a keycap that is the perfect addition to your mechanical keyboard setup. Even though it took a few months to arrive, we believe it was worth the wait.